You are here
Events
Main events calendar
Past Events

23 May 2019 - 24 May 2019
Oslo, Norway
This conference will be hosted by Norway, Iraq, Somalia, United Arab Emirates, UN OCHA, UNFPA, ICRC and other partners, and will take place in Oslo, Norway, on 23-24 May 2019.
Sexual and gender-based violence (SGBV) in humanitarian crises has wide-ranging negative consequences for survivors and their communities. The humanitarian response to SGBV has improved in recent years, but much remains to be done.
Details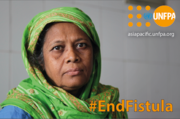 23 May 2019 - 23 May 2019
Global
We can end fistula!
May 23 marks the International Day to End Obstetric Fistula, a key date in the UNFPA calendar, where we mark progress towards addressing fistula and renewing our pledge to end fistula in Asia-Pacific and globally.
Obstetric fistula is one of the most serious and tragic injuries that can occur during childbirth. It is a hole between the birth canal and the bladder or rectum caused by prolonged, obstructed labour without treatment.
Details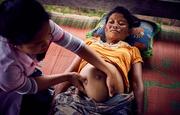 5 May 2019 - 5 May 2019
Global
On May 5th 2019, UNFPA will mark the celebration of the annual International Day of the Midwife (IDM).
Details
Pages