Events
Main events calendar
Upcoming Events
Main events calendar
Upcoming Events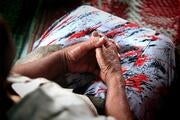 25 November 2018 - 10 December 2018
Global
Every year, UNFPA and partners observe 16 Days of Activism to End Gender-Based Violence, a global observance led by the UN Women Secretariat, bringing together the UN family, governments and civil society to renew their collective pledge to address the scourge of violence against women and girls.
Details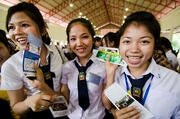 26 September 2018 - 26 September 2018
Global
World Contraception Day takes place on September 26th every year.
The day's mission is to improve awareness of all contraceptive methods available and enable young people to make informed choices on their sexual and reproductive health.
There are 3.5 billion people under the age of 30 in the world today – the largest generation of young people ever. They must have access to sexual and reproductive health services, including family planning, and the knowledge and skills necessary to make healthy, informed decisions about their lives.
Details