You are here
Main events calendar
Past Events

23 May 2019 - 24 May 2019
Oslo, Norway
This conference will be hosted by Norway, Iraq, Somalia, United Arab Emirates, UN OCHA, UNFPA, ICRC and other partners, and will take place in Oslo, Norway, on 23-24 May 2019.
Sexual and gender-based violence (SGBV) in humanitarian crises has wide-ranging negative consequences for survivors and their communities. The humanitarian response to SGBV has improved in recent years, but much remains to be done.
Details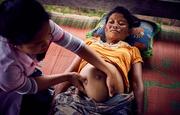 5 May 2019 - 5 May 2019
Global
On May 5th 2019, UNFPA will mark the celebration of the annual International Day of the Midwife (IDM).
Details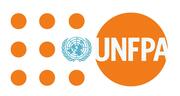 10 April 2019 - 10 April 2019
Global
Every year, the United Nations Population Fund (UNFPA), the UN's sexual and reproductive health agency, launches its flagship report, State of World Population.
The 2019 launch is scheduled for April 10 globally, with UNFPA headquarters, regional offices and country offices observing the occasion with events, online communications via social media and other ways to mark the important occasion.
Details
Pages