Ensuring rights and choices for all
8 January 2020
"Never give up hope," fistula survivor tells Pakistani women
"Helping women suffering fistula is my mission in life," Razia Shamshad said about the maternal injury from childbirth that she thought would ruin her life. "No woman deserves to live in misery, especially when it is treatable." Ms. Shamshad, 29, was born in a small village in southern Punjab. Her family did not want her to go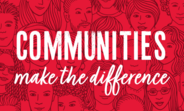 1 December 2019
World AIDS Day: Communities make the difference
Statement by UNFPA Executive Director Dr. Natalia Kanem on World AIDS Day This World AIDS Day, UNFPA recognizes the vital role of communities in delivering sexual and reproductive health services that help prevent HIV transmission and improve the well-being of people living with HIV/AIDS. By putting communities at the centre,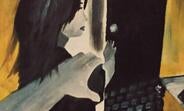 Gender Counts, a new, first-of-its-kind review, utilizes quantitative data to provide a...

This flagship report for ICPD25 examines the interplay between sustainable development,...