Ensuring rights and choices for all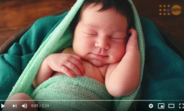 29 March 2020
Birth at a time of COVID-19: Iran's midwives save lives
Giving birth is never an easy experience. At a time of COVID-19, Iran's midwives are helping pregnant women, new mothers and their babies. Let's celebrate them in this, the Year of the Nurse and the Midwife.
19 March 2020
Safe Delivery, Even Now - COVID- 19 Global Response Appeal
March - April 2020 requirements: US$67,500,000 The Novel Coronavirus was designated a "public health emergency of international concern" on 30 January 2020 by the World Health Organization (WHO).  On 11 March 2020, WHO declared Coronavirus Disease (COVID-19) a pandemic. By 19 March, more than 205,000 COVID-19 cases had been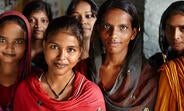 Disease outbreaks affect women and men differently, and pandemics make existing...

Child marriage and its drivers are complex and vary within and across countries. Child...