You are here
Main events calendar
Past Events

26 November 2018 - 28 November 2018
Bangkok, Thailand
Population dynamics are both drivers and outcomes of sustainable development. Trends such as ageing, fertility decline, urbanization, international migration require proactive responses to achieve sustainable development and a higher quality of life for all people, without compromising the needs of future generations. Central to this goal is the full recognition of the human rights of all persons without distinction of any kind, gender equality and full access to sexual and reproductive health services and enjoyment of reproductive rights.
Details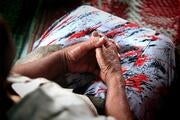 25 November 2018 - 10 December 2018
Global
Every year, UNFPA and partners observe 16 Days of Activism to End Gender-Based Violence, a global observance led by the UN Women Secretariat, bringing together the UN family, governments and civil society to renew their collective pledge to address the scourge of violence against women and girls.
Details
12 November 2018 - 15 November 2018
Kigali, Rwanda
Every other year since 2009, the International Conference on Family Planning (ICFP) has brought together the family planning community to share best practices, celebrate successes, and chart a course forward.
Details
Pages