You are here
Main events calendar
Past Events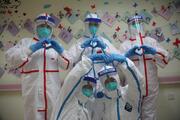 5 May 2020 - 5 May 2020
Global
The International Day of the Midwife is celebrated every May 5.
This year, the commemoration occurs amid the ongoing COVID-19 pandemic - which has demonstrated the value of midwives all the more, even as it has put many of them at risk while supporting pregnant women and new mothers and their babies.
UNFPA, the International Confederation of Midwives and partners come together each year to underscore the importance of this special day, and to advocate for greater investments in midwifery under universal health coverage.
Details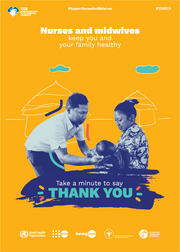 7 April 2020 - 7 April 2020
Global
7 April 2020 is the day to celebrate the work of nurses and midwives and remind world leaders of the critical role they play in keeping the world healthy. Nurses and other health workers are at the forefront of COVID-19 response - providing high quality, respectful treatment and care, leading community dialogue to address fears and questions and, in some instances,  collecting data for clinical studies. Quite simply, without nurses, there would be no response.
Details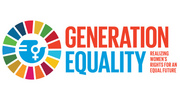 8 March 2020 - 8 March 2020
Global
Women's rights and gender equality are taking centre stage in 2020.
Twenty-five years since the adoption of the Beijing Declaration and Platform for Action—a progressive roadmap for gender equality—it's time to take stock of progress and bridge the gaps that remain through bold, decisive actions.
This year's theme for International Women's Day (8 March) is, "I am Generation Equality: Realizing Women's Rights".
Details
Pages