You are here
Main events calendar
Past Events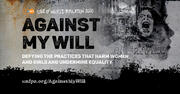 30 June 2020 - 14 July 2020
Global
23 May 2020 - 23 May 2020
Global
The fight to end obstetric fistula, one of the most serious and tragic injuries that can occur during childbirth, could be threatened by the current pandemic of COVID-19.
Details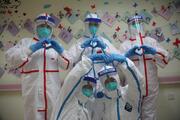 5 May 2020 - 5 May 2020
Global
The International Day of the Midwife is celebrated every May 5.
This year, the commemoration occurs amid the ongoing COVID-19 pandemic - which has demonstrated the value of midwives all the more, even as it has put many of them at risk while supporting pregnant women and new mothers and their babies.
UNFPA, the International Confederation of Midwives and partners come together each year to underscore the importance of this special day, and to advocate for greater investments in midwifery under universal health coverage.
Details
Pages