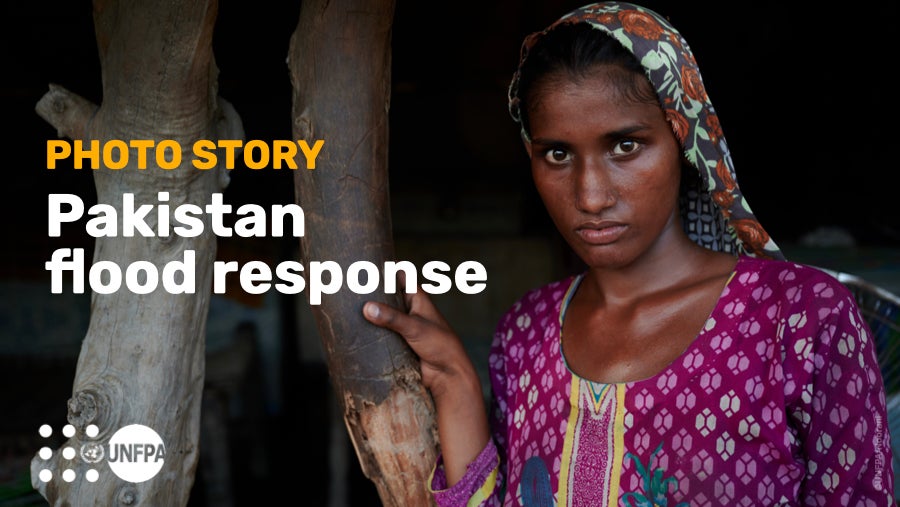 Pakistan floods: a crisis for women and girls
33 million people have been impacted by the climate disaster in Pakistan. As in any crisis, women and girls are most affected. Unprecedented rainfall of up to 5 times the 30-year average swept away dams, health centers, schools and homes within minutes, leaving millions of families displaced. READ MORE
World's most disaster-prone region
Climate-related disasters are forcing one person from their home every two seconds. In the world's most disaster-prone region, an average of 142 million people has been affected by disasters annually since 1970, well above the global average of 38 million people. In 2018, eight of the ten deadliest disasters worldwide occurred in Asia and the Pacific. Although fewer people are dying from natural disasters today, there is an increase in the number of people affected.
Women and girl are disproportionately affected by humanitarian crises 
Women and girls are disproportionately exposed to risk, increased loss of livelihoods, security, and even lives, during and in the aftermath of disasters. They lose access to essential sexual and reproductive health services and face significantly increased risk for unintended pregnancies, gender-based violence, sexually transmitted infections and maternal mortality.  Every day, 507 women and adolescent girls die from pregnancy and childbirth complications in emergency settings globally, often as a result of sexual and reproductive health services being unavailable.
Ensuring inclusive emergency response
UNFPA anticipates and implements efficient, quality and inclusive emergency responses to ensure that the reproductive health and protection needs are addressed before, during and after a crisis. UNFPA works closely with national governments, civil society organizations and other partners to build the capacity of institutions and communities and to advocate for sexual and reproductive health and protection needs. UNFPA works to ensure that life-saving supplies and services are accessible for the affected population. Priority areas include maternal health, family planning, prevention of sexually transmitted infections including HIV, adolescent health, and prevention and response to gender-based violence.
Expanding access to services in crisis-affected and fragile communities is a matter of life and death. Raihana Bibi, a 30-year-old woman in rural Pakistan knows this. "There was no vehicle in our village to take us to the nearest clinic when I went into labour," she remembered. But a mobile health team was able to reach her in time. "I delivered a healthy baby girl two hours later." This is just one example of how UNFPA provides life-saving support to affected people.
To read more about UNFPA's life-saving work in Asia and the Pacific during humanitarian crises you can download: