Background
An estimated one in seven people in the Asia-Pacific region have a disability. When factoring in underreporting of displacement due to natural disaster, this number is likely to be higher. Emergencies often create a new group of women and young persons with disabilities who require lifesaving services, which places an even greater demand on the limited services available. 
Persons with disabilities may experience additional discrimination due to one or more intersecting factors, including gender, age, economic status, ethnicity, sexuality, race, and nationality. Critical services for all victims and survivors of GBV include health services, justice and policing services, social services, and coordination at both the national and local level. Women and young persons with disabilities often do not receive these necessary services and GBV prevention efforts and services, in both design and implementation, are often inaccessible to women and young persons with disabilities.
Session 
UNFPA Asia and the Pacific, in partnership with community partners, will present and discuss the application of UNFPA and persons with disabilities organization's research, tools and resources used for disability inclusion in GBV prevention and response programming.  This session faciliated by UNFPA, as part of the Global Disability Summit 2022, will have a specific emphasis on practical tools and resources that can be implemented by partners and the sharing of promising practices in disability inclusive GBV prevention and response services.
The 1 hour session will be held virtually via Zoom on Wednesday, 16 February 2022 at 9.00 a.m. CET / 3.00 p.m. Bangkok.
Real time captioning and international sign interpretation will be provided. 
Speakers
Cathy Vaughan

Associate Professor, Gender and Women's Health Unit, Centre for Health Equity, Melbourne School of Population and Global Health

Emma Pearce

Specialist in Inclusive Humanitarian Action and Gender and Inclusion Consultant for UNFPA and WHO 
 Panelists
Abia Akram

Co-Coordinator, Asia-Pacific Women with Disabilities United and Coordinator, South Asia Disability and Development Initiative (SADDI) Project 

Professor Asha Hans

Shantha Memorial Rehabilitation Centre, Women with Disabilities India Network 

 

Janine Cruzet

W-Dare, Advocate of Sexual and Reproductive Health and the Human Rights of Women with Disabilities 

Co-moderators:

Kamma Blair

Regional Programme Specialist (Disability, Parliamentarians, Knowledge Management, Innovation), UNFPA Asia-Pacific Regional Office

Sujata Tuladhar

Technical Advisor on Gender-based Violence, UNFPA Asia-Pacific Regional Office
---
Register
Pre-registeration for this event is required. 
Upon registration, you will receive the zoom link to join the session. 

---
For more information
About the Global Disability Summit:
www.globaldisabilitysummit.org
About the UNFPA session on Addressing GBV:
Kamma Blair, Regional Programme Specialist (Disability, Parliamentarians, Knowledge Management, Innovation), UNFPA Asia-Pacific Regional Office: blair@unfpa.org
---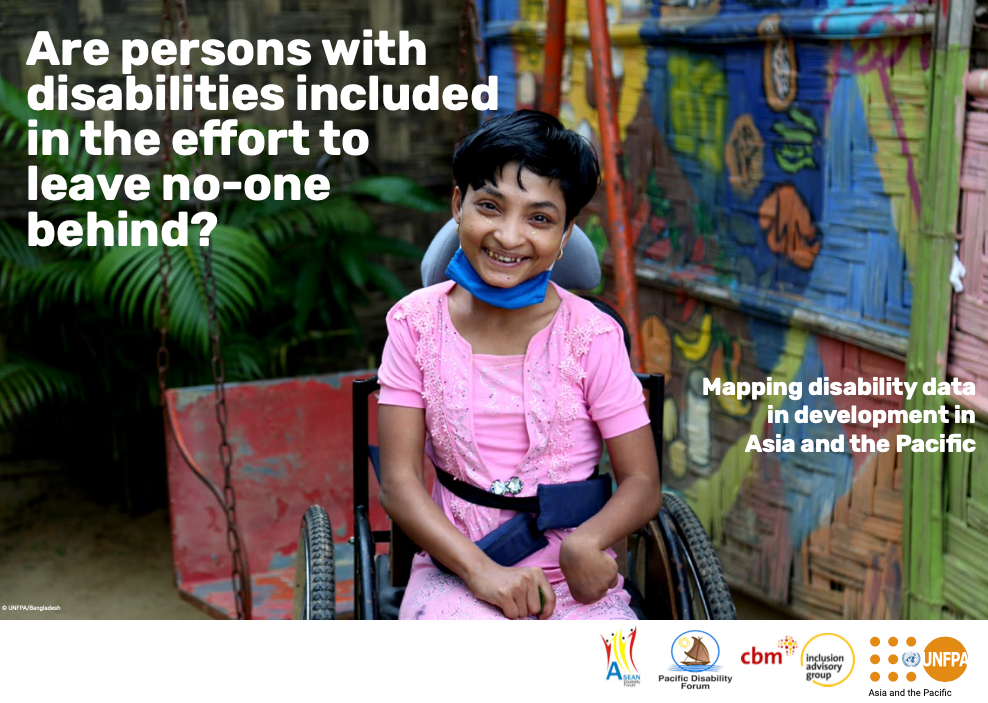 ---