You are here
'Nothing about us, without us'
'Nothing about us, without us'
'Nothing about us, without us'
These simple words convey a profound message that no decisions on policies or interventions impacting young people should be made without their full engagement.
UNFPA is committed to strengthening national and regional youth-led networks and pioneering models for youth leadership and participation. We truly see young people at the heart of our programmes: not as beneficiaries only, but all the more as strong partners and allies. We also recognize that young people are a heterogeneous group, with wide-ranging challenges and needs. Their diverse challenges and needs cannot be addressed without partnering with them. 
Young people are already contributing greatly to the resilience of their communities, introducing innovative approaches, inspiring social progress, and driving political change. This is also seen in the response to the COVID-19 pandemic where many young people mobilized immediately to respond to the crisis by working as health workers, advocates, volunteers, scientists, social entrepreneurs, and innovators. 
This collection of stories and portraits from across the Asia-Pacific region celebrates young people and the activists working to empower youth by giving them a voice.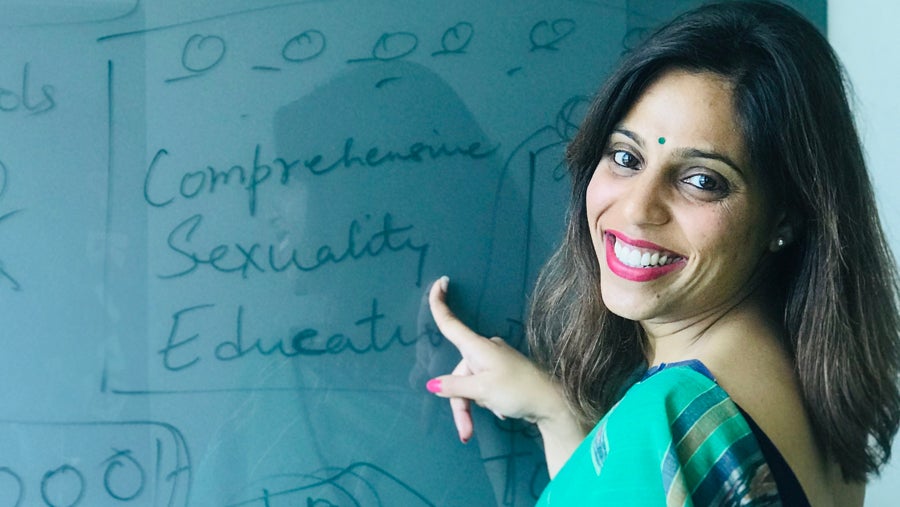 India: Vithika is an activist and educator devoted to making 'pleasure positive' comprehensive sexuality education driven by youth. She started 'Love Matters India' which empowers young people with the digital skills to be better informed on issues of bodily autonomy and sexual health and rights. READ MORE
"There was a disconnect between how young people wanted sex ed, their questions about sex and how traditional sex ed programs were addressing topics."
-Vithika Yadav, 'Love Matters India'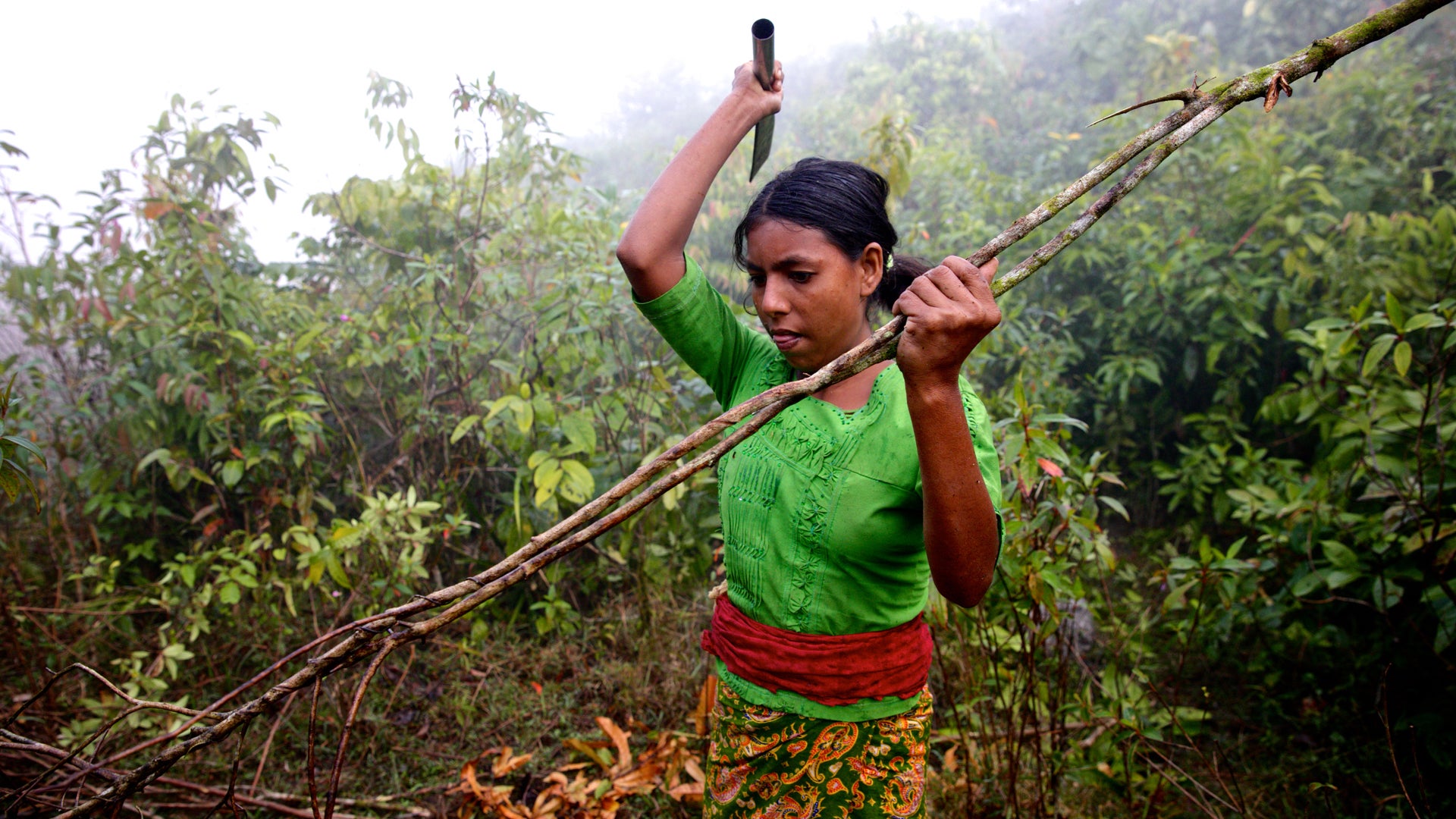 Bangladesh: Noor is a refugee from Myanmar. She and her family fled the country in 2017 and now live in a makeshift settlement for Rohingya refugees in Cox's Bazar district. To help support her family, she collects firewood in the forests a long walk away from the camps. UNFPA and partners engage girls like Noor with peer-to-peer support and youth-friendly spaces so they can access information and services about sexual and reproductive health and skills training.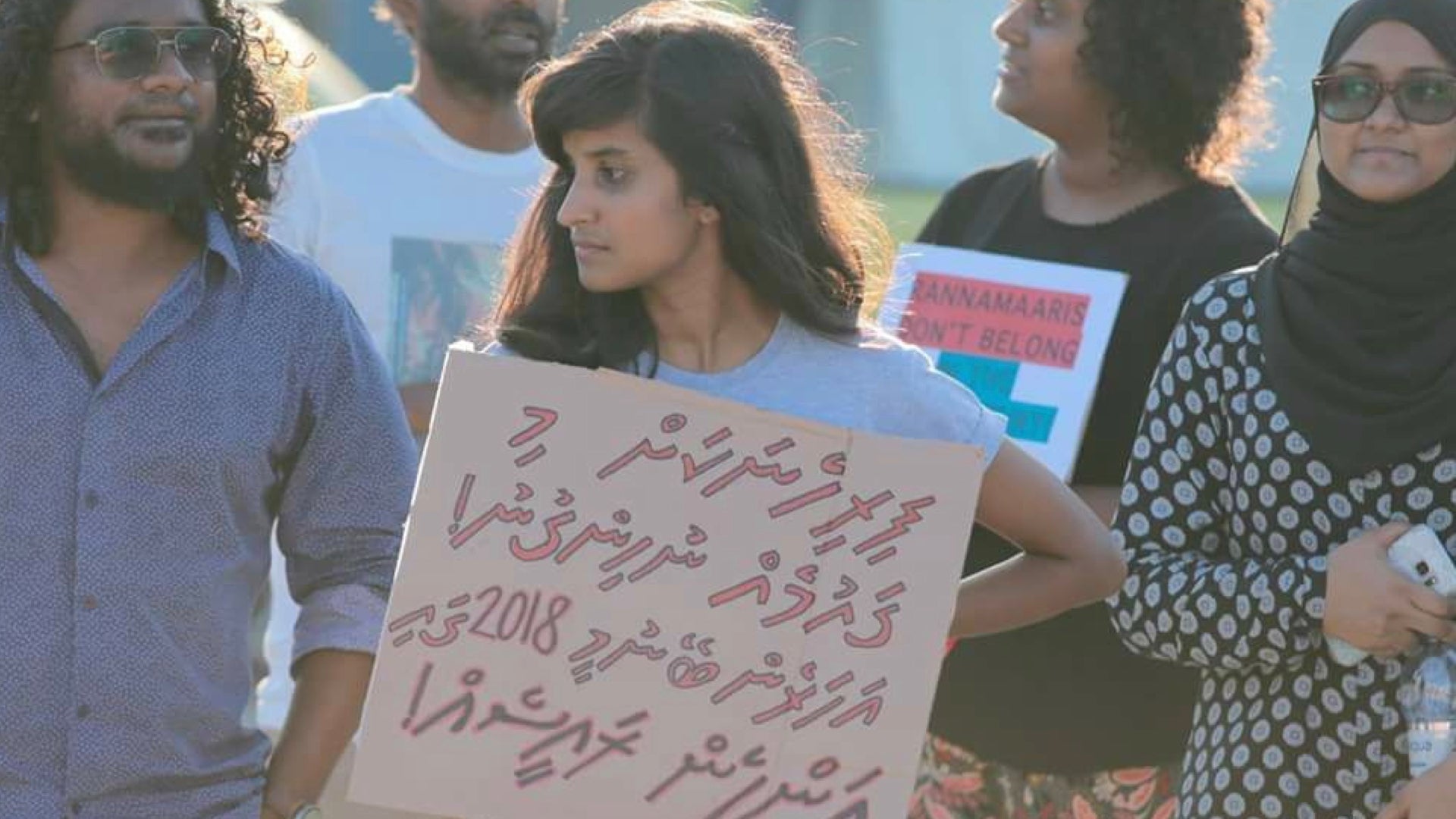 Maldives: Sara Naseem is a women's rights and social justice advocate from the Maldives. She stands up for abuse of power and calls for justice and accountability in an increasingly conservative environment. In 2015, she co-founded 'Nufoshey', an anti-street harassment movement that raises awareness and demands access to safe spaces for all. Since its inception, Nufoshey has conducted the first baseline survey on street harassment in the Maldives, trained over 120 girls in basic self-defense and conducted training for male allies on being better bystanders and supporters for the cause of women's equity. READ MORE
"By raising awareness that harassment is something that happens and that it is wrong, we were able to start a lot of other conversations that equip people with the language to respond to it."
-Sara Naseem, Maldives
Tonga: Melana is 14 years old and lives in the capital of Nukuʻalofa. While teen pregancy remains a problem in the Kingdom, Melana is focused on her studies and is hopeful about the future because she says young people are more connected to digital networks that will help them learn and find support.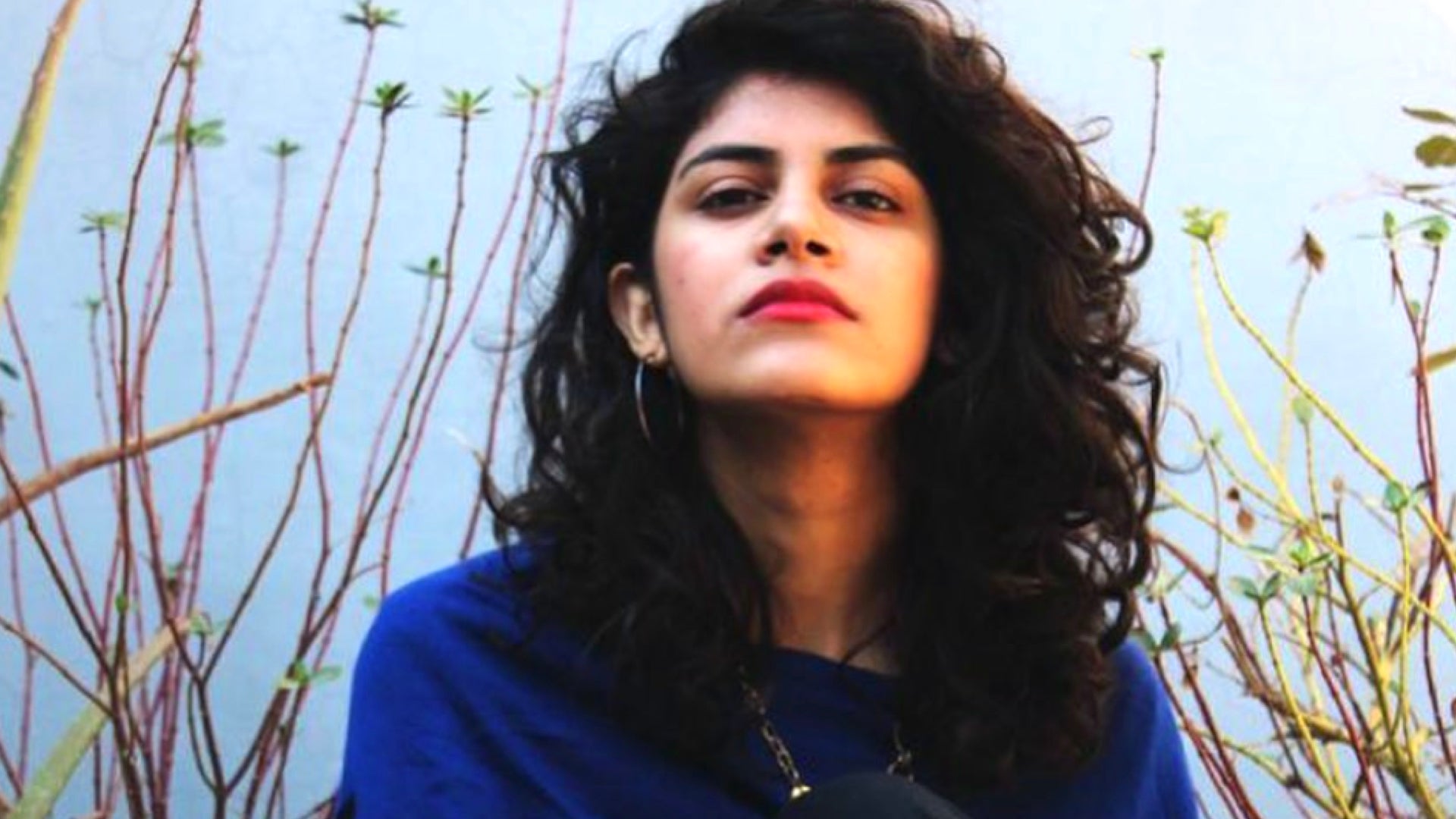 Pakistan: Yusra is the founder of Agahee Pakistan, a grassroots organization providing social enterprise services to marginalized communities, especially women and young people. She is dedicated to empowering other women and raising their awareness about sexual and reproductive health and rights. READ MORE
"I can leave a question mark with them. Girls should question things"
-Yusra Hussain, Pakistan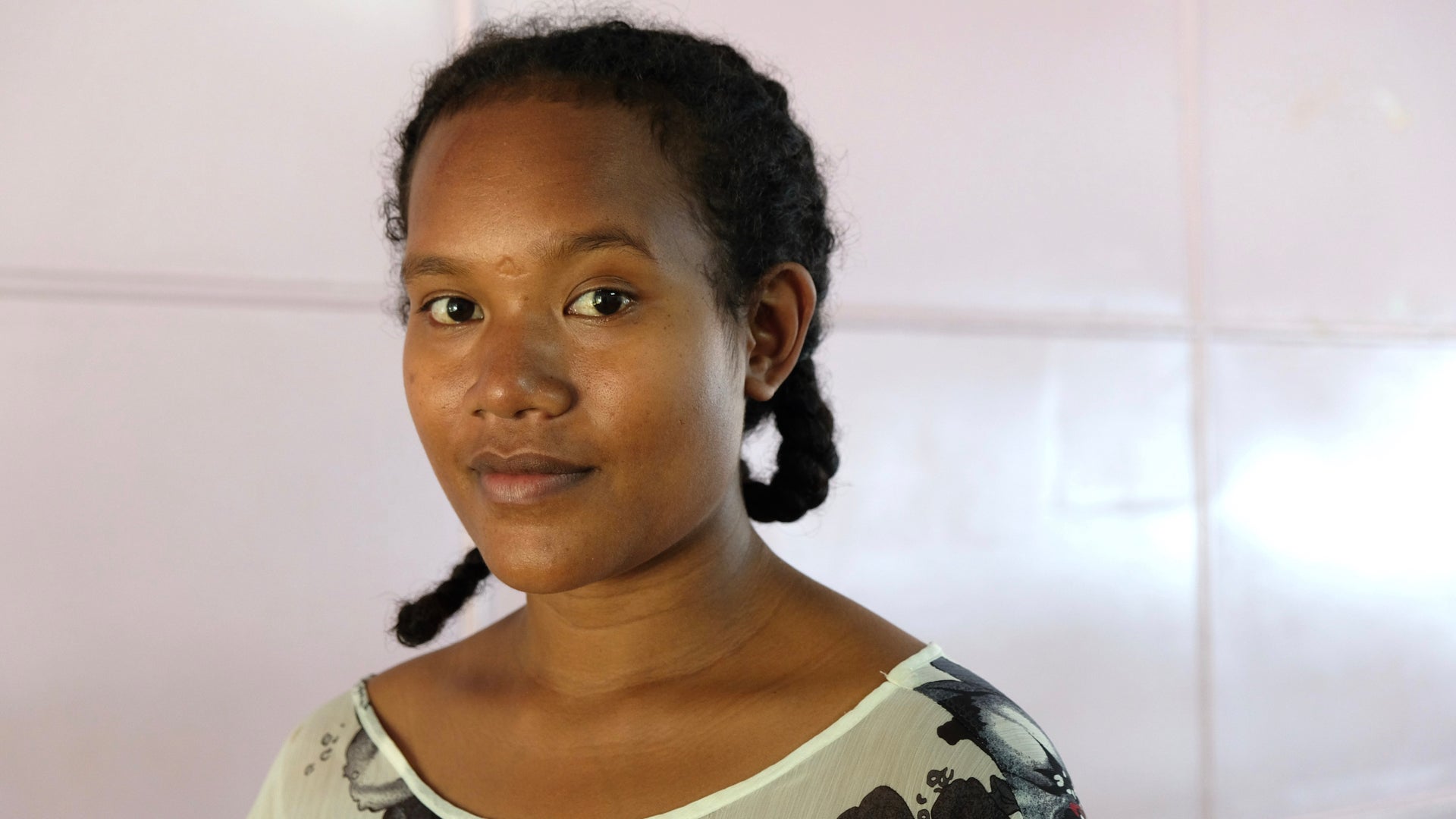 Papua New Guinea: Helen is from Milne Bay but she traveled by boat to Port Moresby to give the birth to her first child at the hospital. UNFPA supports partners in Papua New Guinea to ensure that girls in remote parts of the country get access to comprehensive sexuality education as well as sexual reproductive health services.  In a country where budgets are overstretched and patriarchal norms often mean women are not the priority, many challenges remain to uphold the rights of young people like Helen.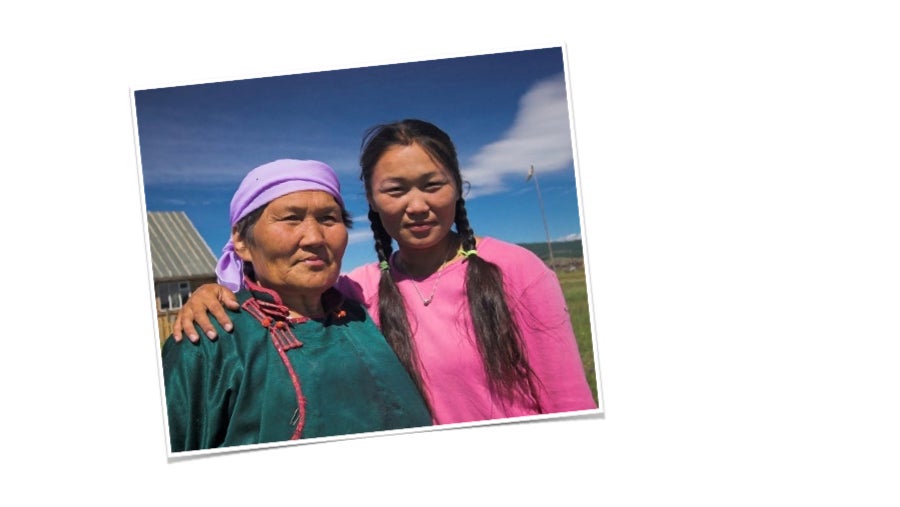 Mongolia: Enkhmaa is 18 years old and lives with her son and parents in the Nomgon district of Ömnögovi province. After graduating from ninth grade, Enkhmaa went to Ömnögovi to study, but she got pregnant at the start of tenth grade and left school. She recently took part in a pilot project with UNFPA to try out a chatbot, a new way of getting information about sexual and reproductive health. She used the Mandukhai chatbot and learned a lot about what services are available to girls like her. Enkhmaa would like to see the Mandukhai project expand so that Mongolian girls can be better informed about contraception and reproductive rights. READ MORE
"I didn't have much information about contraception. I found out I was pregnant when I was three months along."
-Enkhmaa Baatarkhuu, Mongolia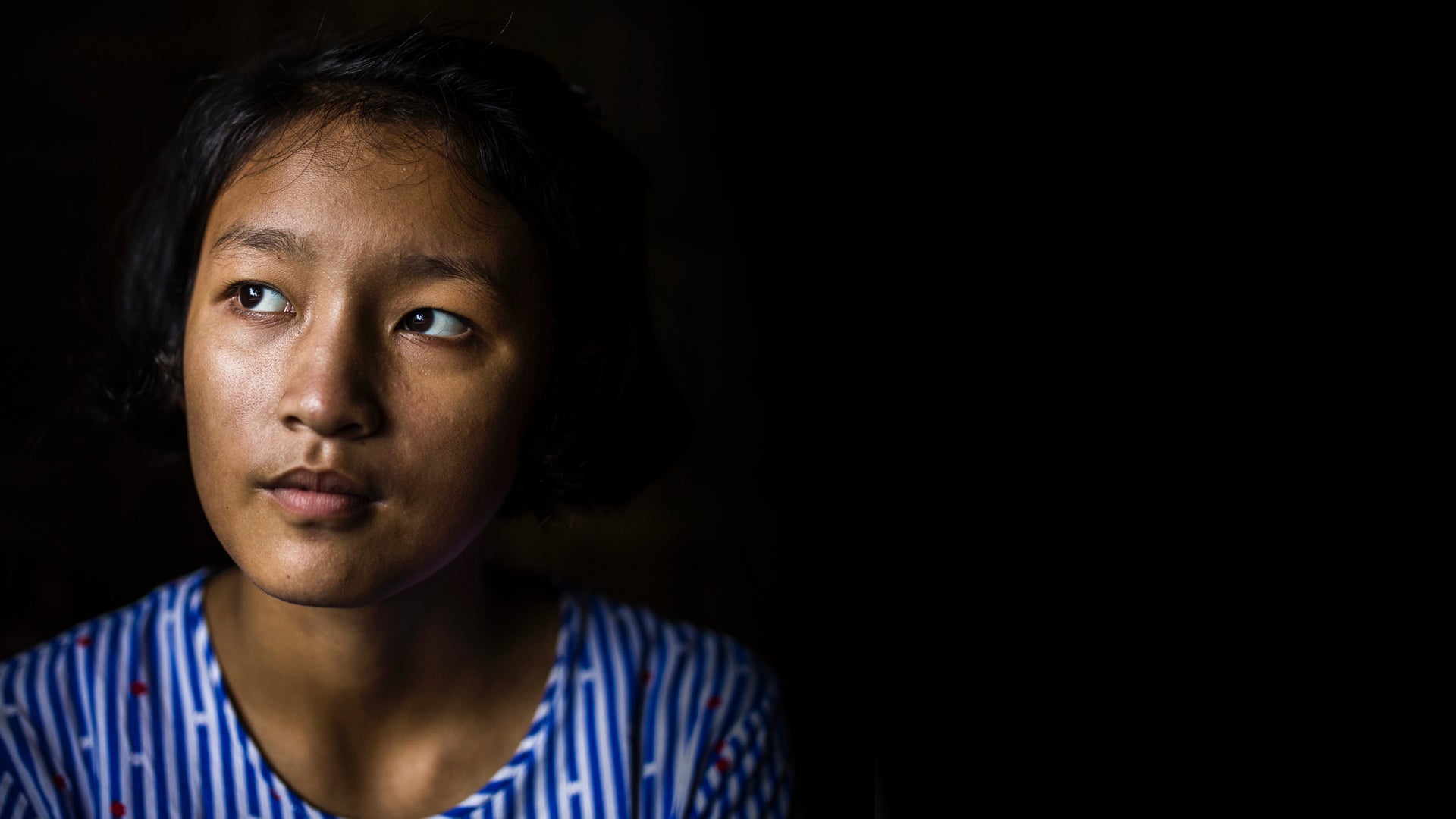 Myanmar: Nang is 13 years old and lives in a camp for internally displaced people in Kachin State. She is the eldest daughter among five children. "Although I still cannot go to school, I feel much better that we can attend English grammar courses in the camp," says Nang, "I also love to play volleyball with my friends."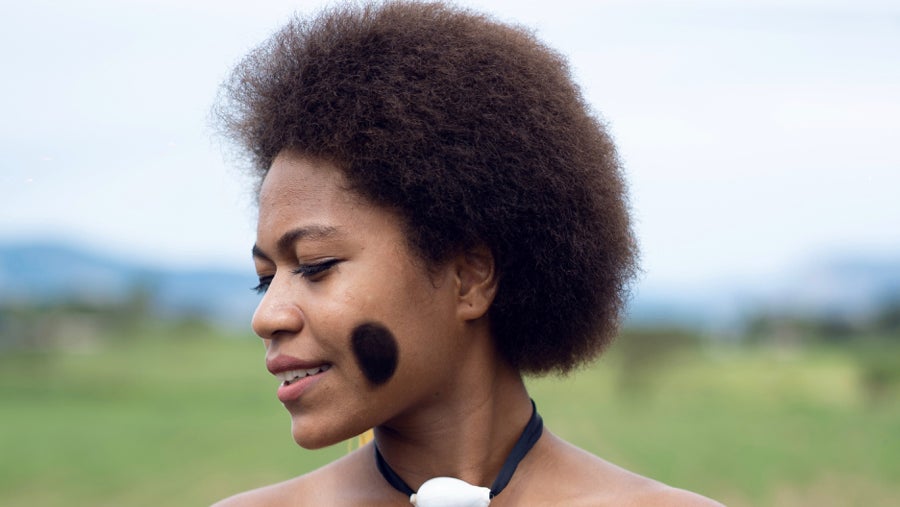 Fiji: Mere is an advocate for a world where all human beings are born free and equal in dignity and rights. "I have limitations on what I can do, which is dictated by society," she says. "Men's mindsets have to change."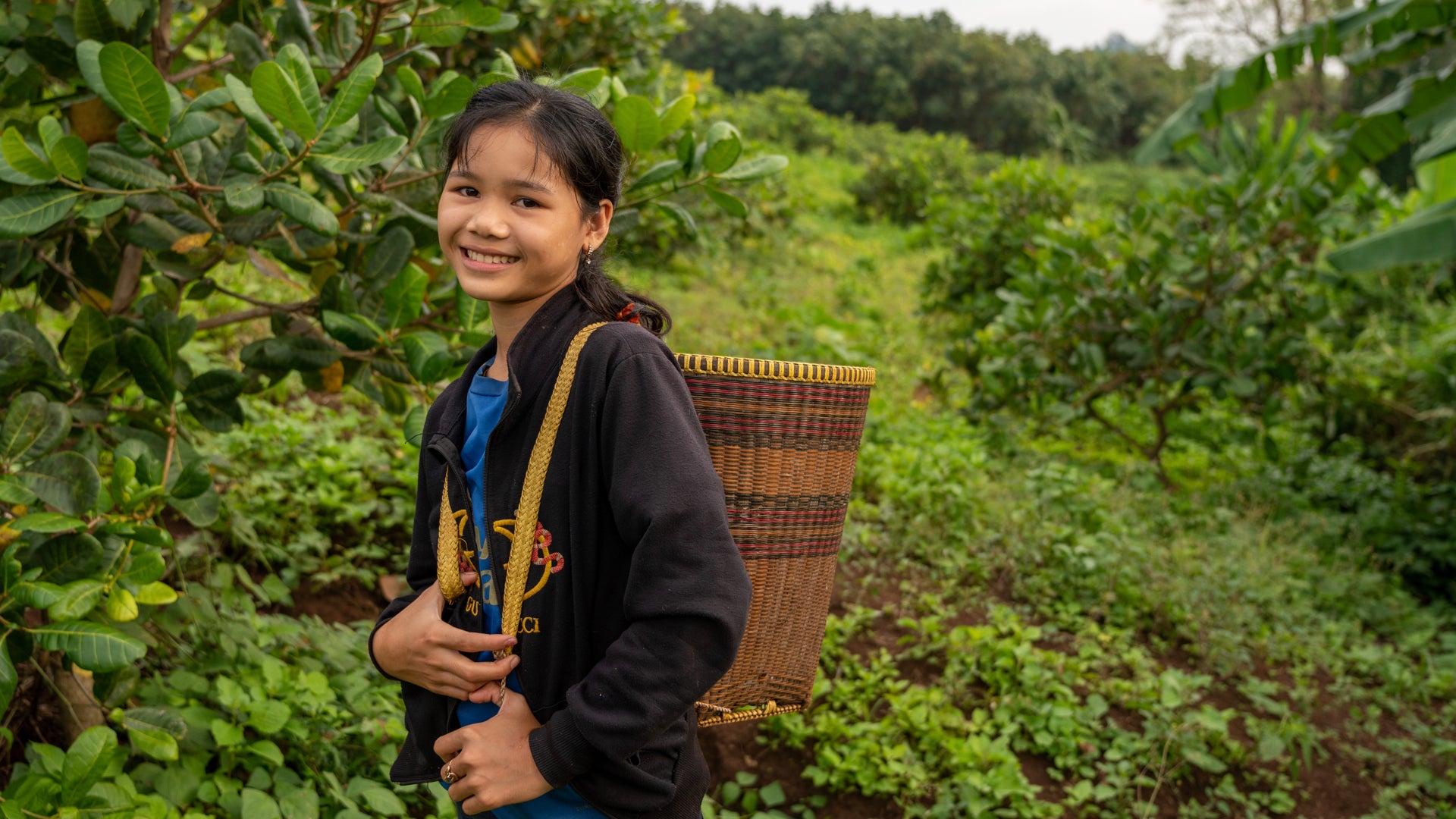 Cambodia: Lisa is 12 years old and lives in the mountains of Ratanakiri province. She want to be pharmacist when she finishes school so she can to help people stay healthy and save lives by ensuring they get the medicines they need.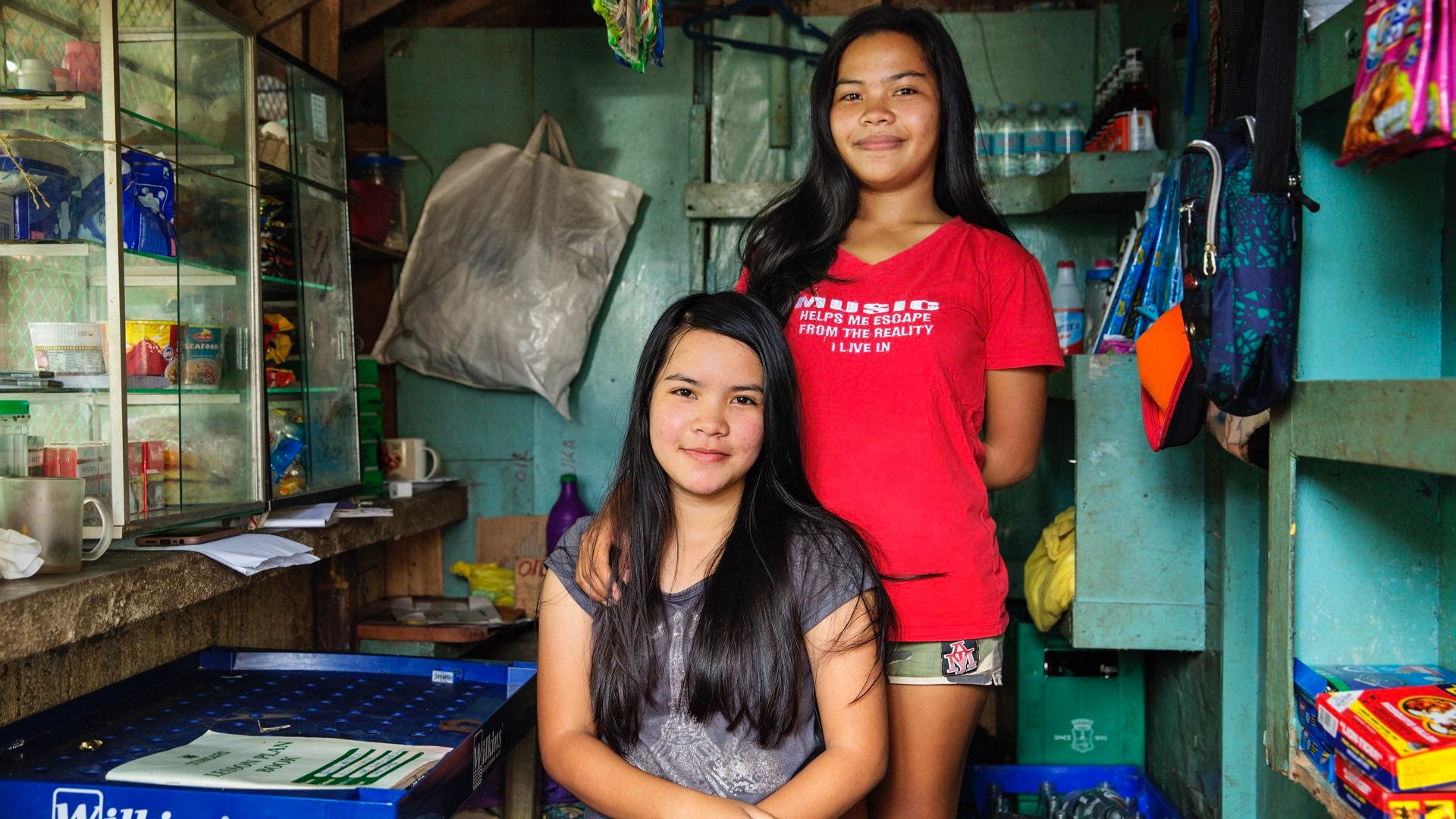 Philippines: Alena and her sister Alyssa help run a family-owned convenience shop in their neighborhood in Manilla. The profits from the shop were supposed to help them both get through high school and college but now the small profit mostly goes to help feed the family.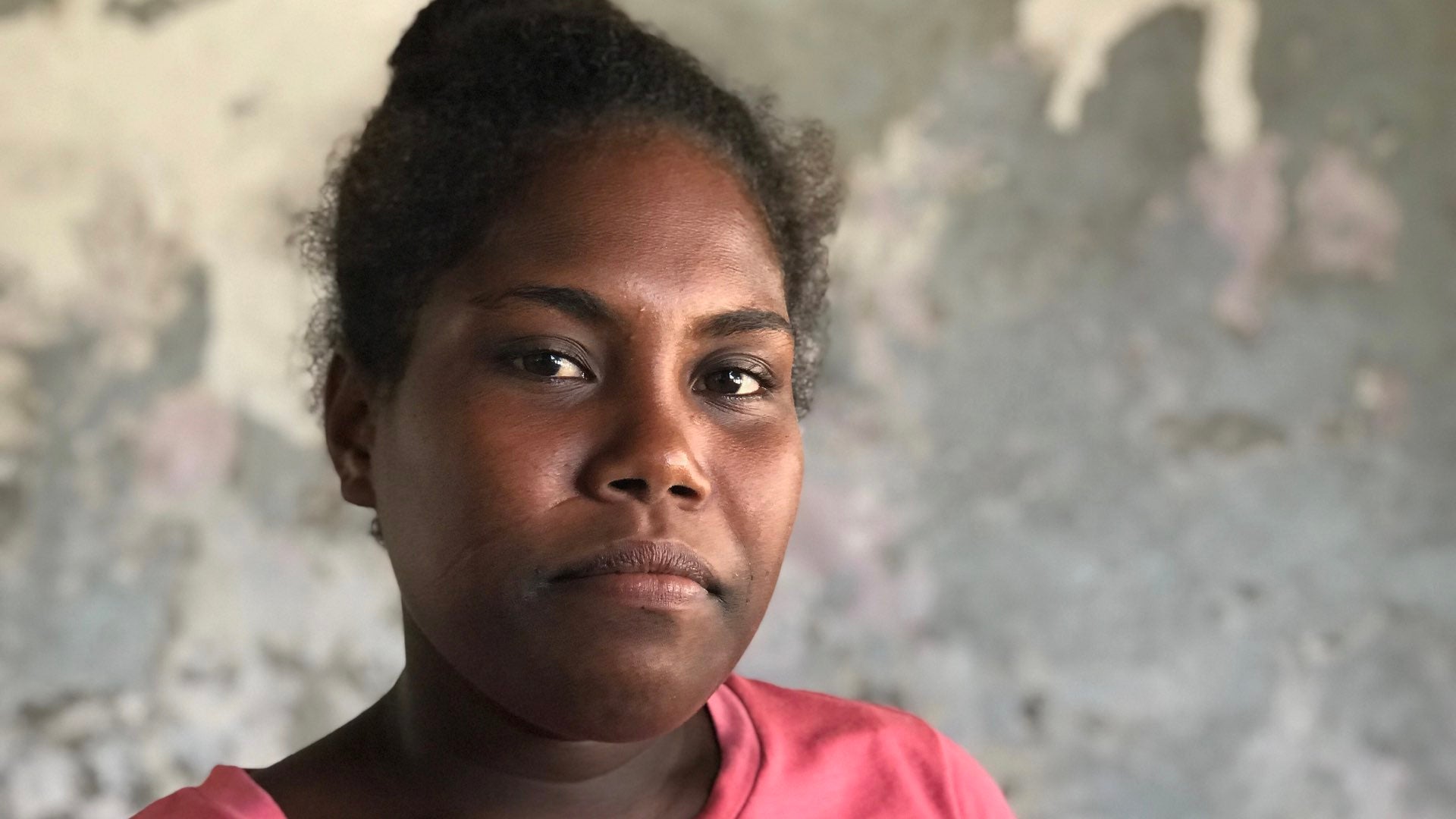 Solomon Islands: Aubrey is from the east coast of Malaita in the Solomon Islands. Her island is shrinking because of rising sea levels and extreme storms. Aubrey's high school is on the mainland and when the sea is rough the canoe crossing can be daunting and even dangerous. In remote parts of the Pacific, delivering basic services in the cities is already problematic, so girls like Aubrey are often left with even fewer health services for women and girls.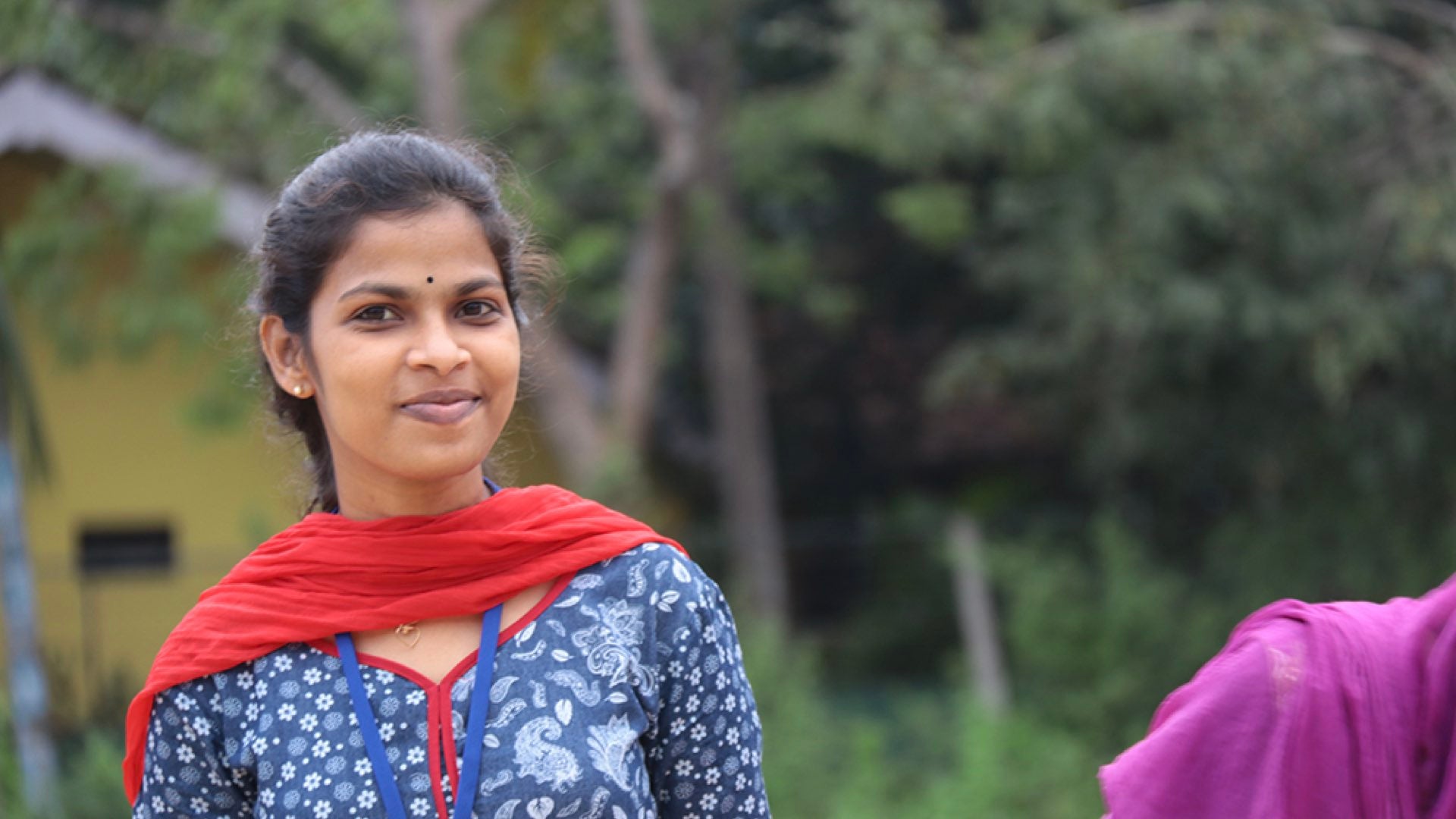 Sri Lanka:  Ushani is from Jaffna, the northernmost province of Sri Lanka. Her region was affected by the 30 year civil conflict that ended in 2009. UNFPA Sri Lanka mobilizes young people and encourages their active participation in upholding peaceful societies. The Youth4Youth programme, funded by the UN Peacebuilding Fund, brings together young people like Ushani from different parts of the country to foster cross-cultural understanding.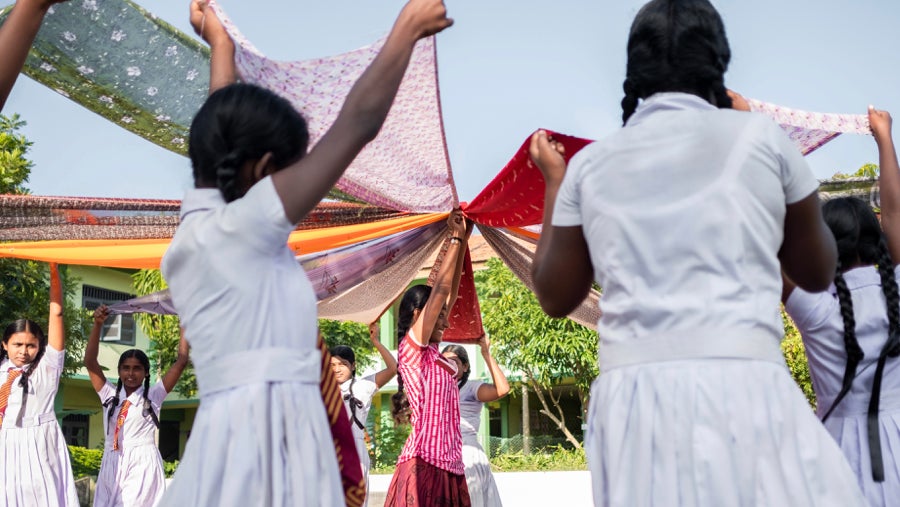 Learn more & take action
UNFPA teamed up with Prezi to help teach young people around the world about COVID-19 and what they can do to keep their friends, families, and communities safe. Young people around the world have been impacted by COVID-19, but have taken an essential role in leading the charge against the pandemic. Watch #YouthAgainstCOVID19 videos, share, then make your own and call on your friends to join.
Me For Myself is a youth-led campaign dedicated to promoting the mental health and well-being of the youth of Asia-Pacific in the COVID-19 context. This campaign aims to bring positivity and create a productive platform for youths. For more information visit the Website or the Facebook page.
Live Now is a collective effort of individuals from more than 8 countries who came together to build a platform for young people and others to share the positive messaging and stories in Social Media in the COVID-19 context.  For more information visit the Website or the Facebook.
Y-PEER Asia Pacific in partnership with youth advocates and UNFPA did a mapping of adolescent and youth-friendly service providers across the Asia-Pacific region, and launched a web portal and social media campaign.
My Body is My Body, My Life is My Life: Sexual and reproductive health and rights of young people in Asia and the Pacific
International Technical Guidance on Sexuality Education (ITGSE)
My Body is My Own: Claiming the right to autonomy and self-determination