Health workers speak out on their responsibility to survivors of gender-based violence
Content warning: This story contains references to physical and sexual violence against children which may be distressing to some readers.
"In one case, I attended to a woman who had three children under 10 years. This woman had a sleepless night, did not have breakfast, and was badly injured. Her children brought their mother in for medical help, knowing she is their hope, strength and courage. This is the kind of situation where women need help, someone who will hear their story."
Gladys
Community Health Worker, Emergency Ward
 
Gladys is among a cadre of community health workers, doctors, nurses, midwives and other specialists providing services to survivors of gender-based violence in Papua New Guinea. Health workers interface with women and girls experiencing violence often - but they don't always know what to look for or how to adequately help.
Now, a programme called 'Her Health and Dignity, Our Priority' is helping gender-based violence survivors access enhanced services more easily.
The following stories from frontline health workers in Papua New Guinea illustrate how they are improving their support to survivors of gender-based violence using knowledge from a training led by UNFPA, with support from Zonta International.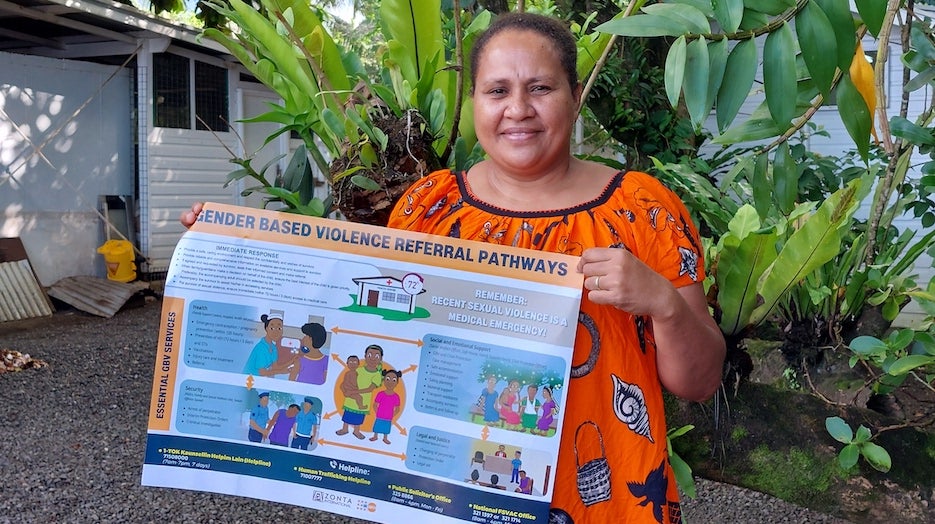 "I attended to a 16-year-old girl who presented with shortness of breath and an increased heart rate. She was very anxious. I diagnosed her with an asthma attack and chest infection and admitted her to our department. I did blood tests, conducted chest x-rays, and examined her thoroughly but there wasn't any cause to be found. I later learnt her abuser was with her. He was her father. I had no knowledge of unexplained anxiety until this course, which has helped me understand gender-based violence. In the future I will not miss these signs. The department I work in is a point of entry for survivors to access help so I must have the right knowledge on how to provide the best care and treatment for them."
Especia, health worker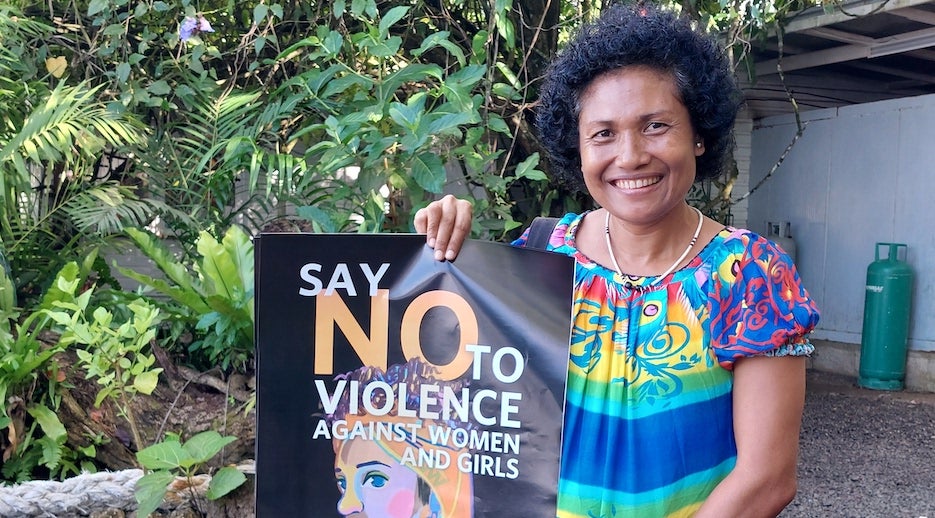 "I am a woman, a mother and a midwife who has been going through gender-based violence myself and fighting my own issues. Because I didn't know much about gender-based violence, I was unable to give the best support to others. With the knowledge and skills imparted to me, I now have a better foundation to support and care for survivors, and even for myself."
Remmie, nursing officer and midwife
"I had a young couple come in. The husband suspected the wife of going around with other men so he belted the wife very badly. She had bruises all over her body. I just treated her physical injuries but didn't ask further questions on the violent situation and sent her home. Now I've learnt how to handle such cases, including proper protocols for gender-based violence and referral pathways so survivors can access other services, too."
Barty, Officer-in-charge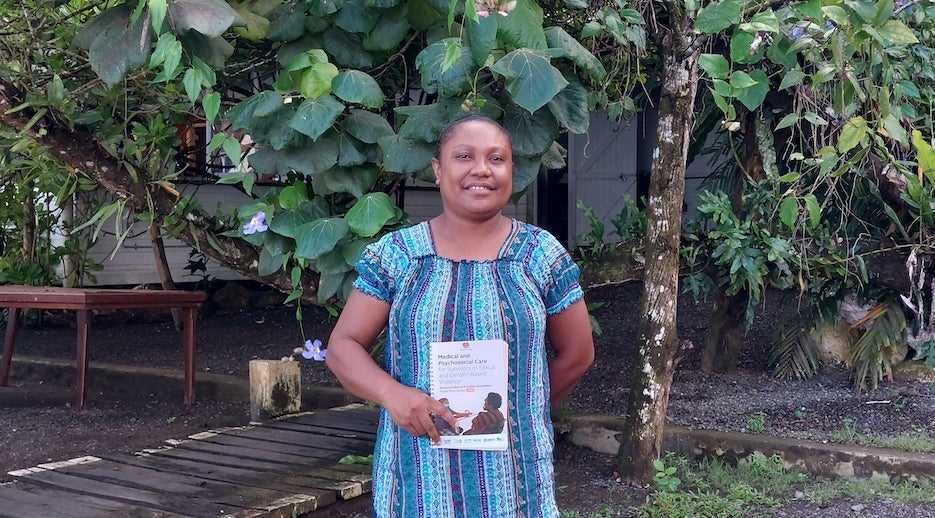 "I receive patients - survivors - who come for medical examination and their stories make me feel sad and angry. I see little girls who have been abused by men. I wonder what pleasure do they get in sexually abusing little children? Most of these patients are abused by their fathers, stepfathers, uncles or grandfathers. It just disgusts me. It's most hard for me to find what to say to the mother or grandmother. I might say something that will not be helpful. Now, I say, 'please do take care of her and don't leave her alone, take her with you if you have to go to town.'"
Diana, midwife, obstetrics and gynecology
UNFPA Papua New Guinea, with support from Zonta International, is working to enhance the quality of services available to women experiencing violence, and the coordination between service providers. The 'Her Health and Dignity, Our Priority' programme aims to ensure that survivors of gender-based violence have more effective support for their long-term recovery and improved opportunities to leave the cycle of violence.
Quotations lightly edited for clarity.