May 28 is World Menstrual Hygiene Day, when UNFPA and partners draw attention to the importance of accurate information about menstruation and the need to provide access to supplies and services that girls and women need the world over.
Amid the ongoing COVID-19 pandemic, sexual and reproductive health is all the more crucial for millions, with access to menstrual hygiene products limited due to mobility restrictions. Recent data reveals that 52% of females in Bangladesh have reported insufficient personal health hygiene items during the lockdown.
Asmahan is a 16-year-old girl from the Kutupalong Refugee Camp in Ukhiya, Cox's Bazar. This is her story, as told to UNFPA Bangladesh, of how she learned to better manage her menstrual hygiene.
I was only fourteen years old when my family settled at the Kutupalong Camp in Cox's Bazar. We had no shelter or food, and I did not know how to manage my 'mashik' (menstruation). This was something all of us girls living in camps had to go through.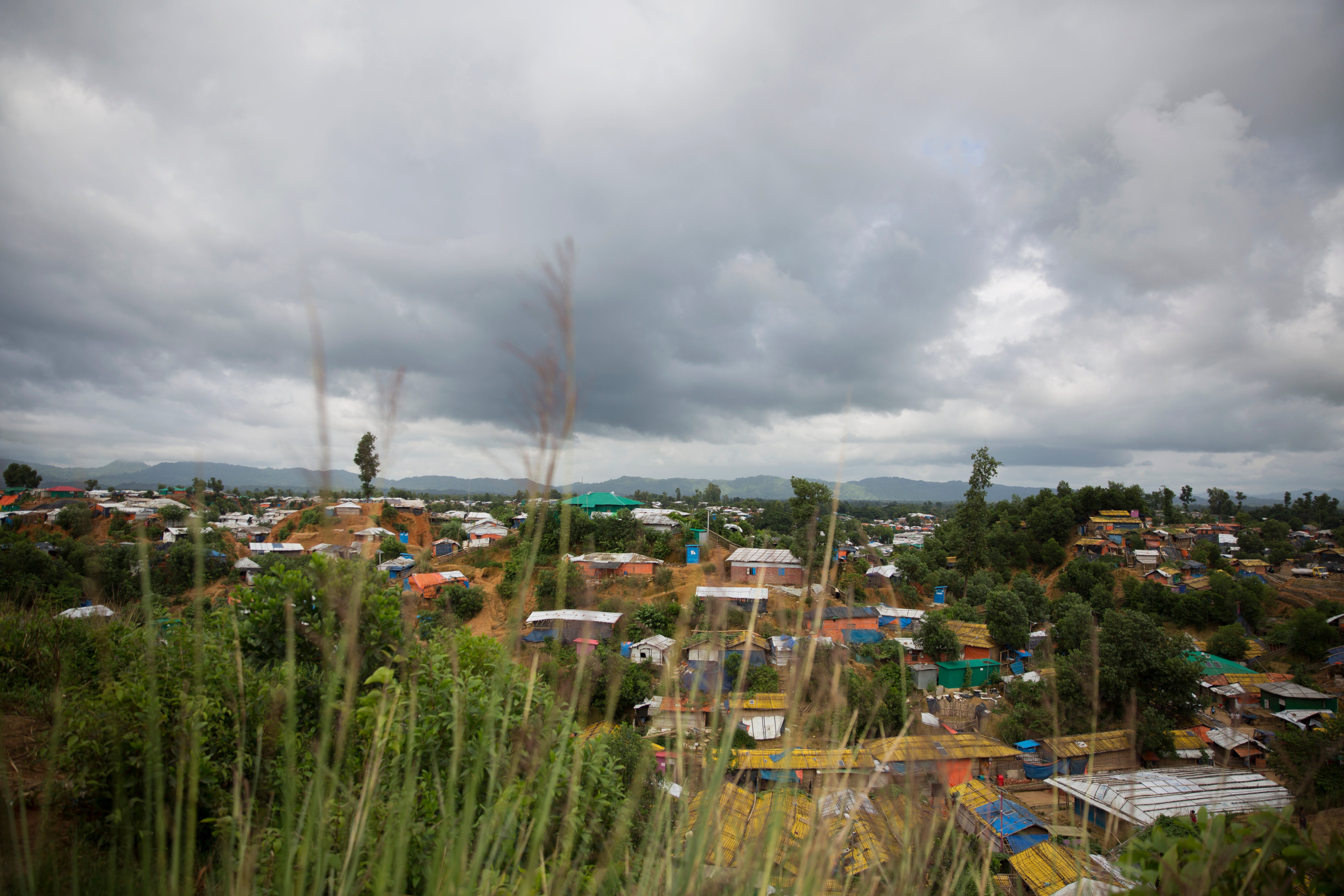 Image: UNFPA Bangladesh/Prince Naymuzzaman
Sometimes we had to dig a hole for underground water, since we had no access to clean water. One day, community volunteers visited our camp and informed my parents about UNFPA's 'Girl Shine' sessions, which would later change my life.
My mother was reluctant at first to send me, but after hearing more about it, she let me join the sessions. I began regularly attending sessions with other girls in the camps. I was very interested in the topics that were discussed, which included menstrual hygiene, as well as child marriage, and other important issues.
I now know that the cloth I had been using during my period was unhygienic, and that it could lead to infections.
I also know now how to track my cycle and how to better manage my menstruation – by taking a shower every day during my period, washing menstrual cloths with soap and water, drying them in the sun, and how to use and dispose sanitary napkins.
I told my mother all that I learned about menstruation, especially the myths that we should not believe.
Back in the day, my mother and grandmother didn't allow me to go outside when I had my period. I used to sit in isolation the whole time. I was only allowed to go to the toilet in the night to change my menstrual cloth. They believed that I should eat very little food and take less water to avoid heavy menstruation. I now realize that all these were wrong beliefs that could have affected my health.
I started sharing my learnings with other girls in the camps, who hadn't been part of the sessions. They too are now more aware of their health and hygiene. I always remind them that our period is natural and normal, and it is not something that we should hide or be ashamed of.
This story was originally posted at: https://bit.ly/2zufZSY
--
UNFPA, the UN's sexual and reproductive health agency, works in more than 150 countries around the world, including Bangladesh, to achieve zero maternal deaths, zero unmet need for family planning and zero gender-based violence and harmful practices against women and girls. We seek to ensure that every pregnancy is wanted, every childbirth is safe and every young person's potential is fulfilled.
To learn more about our response to COVID-19, visit www.unfpa.org/covid19
To support our lifesaving work amid the pandemic, visit https://donate.unfpa.org/th-en/covid-19