Related Content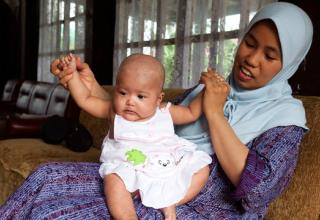 JAKARTA, Indonesia – "The day before I was discharged by the midwife, my daughter was circumcised. She is now three weeks old. When she becomes an...
Female genital mutilation (FGM) violates the human rights and undermines the health and well-being of some 3 million girls each year. More than 130...
The International Day of Zero Tolerance to Female Genital Mutilation/Cutting (FGM/C) is observed each year to raise awareness about this practice....
Pages