Events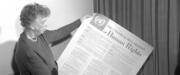 10 December 2017 - 10 December 2017
Global
The Universal Declaration of Human Rights turns 70
Let's stand up for equality, justice and human dignity
Human Rights Day is observed every year on 10 December – the day the United Nations General Assembly adopted, in 1948, the Universal Declaration of Human Rights.
Details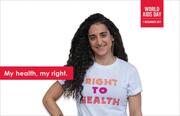 1 December 2017 - 1 December 2017
Global
2017 World AIDS Day campaign — My Health, My Right
This year's World AIDS Day campaign "My Health, My Right" focuses on the right to health and explores the challenges people around the world face in exercising their rights.
"All people, regardless of their age, gender, where they live or who they love, have the right to health," said Michel Sidibé, Executive Director of UNAIDS. "No matter what their health needs are, everyone requires health solutions that are available and accessible, free from discrimination and of good quality."
Details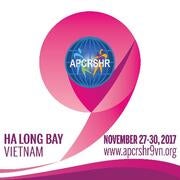 27 November 2017 - 30 November 2017
Ha Long Bay, Viet Nam
The Asia Pacific Conference on Reproductive and Sexual Health and Rights (APCRSHR) is a biennial gathering of civil society, young people, academia, government, media, private sector, and development partners from the region concerned about sexual and reproductive health and rights (SRHR).  The United Nations Population Fund, UNFPA, plays a prominent role at each APCRSHR.
The 9th APCRSHR is being held in Ha Long Bay, Viet Nam, with the theme: Leave No One Behind! Justice in Sexual and Reproductive Health.
The conference objectives are:
Details
Pages