Events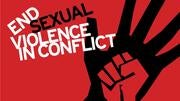 19 June 2017 - 19 June 2017
Global
On 19 June 2015, the United Nations General Assembly (A/RES/69/293) proclaimed 19 June of each year the International Day for the Elimination of Sexual Violence in Conflict, in order to raise awareness of the need to put an end to conflict-related sexual violence, to honour the victims and survivors of sexual violence around the world and to pay tribute to all those who have courageously devoted their lives to and lost their lives in standing up for the eradication of these crimes.
Details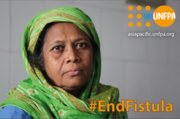 23 May 2017 - 23 May 2017
Global
May 23 each year marks the International Day to End Obstetric Fistula: http://www.un.org/en/events/endfistuladay/
Obstetric fistula is one of the most serious and tragic injuries that can occur during childbirth.
It is a hole between the birth canal and the bladder or rectum caused by prolonged, obstructed labour without treatment.
Details

17 May 2017 - 17 May 2017
Global
Consultation with advocates from around the world identifies "Families" as a focus issues for IDAHOT 2017
This focus includes both
- The role of families in the well-being of their LGBTIQ members
- The respect of the rights of LGBTIQ families (rainbow families)
For more on the International Day Against Homophobia, Transphobia and Biphobia, visit: http://dayagainsthomophobia.org/idahot-2017-will-focus-on-families/
Details
Pages