Events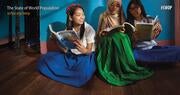 17 October 2017 - 17 October 2017
Global
On October 2017, UNFPA will launch its annual flagship report, State of World Population (SWOP).
Once posted online, the report can be accessed at www.unfpa.org/swop and asiapacific.unfpa.org.
Each year, the SWOP theme focuses on key aspects of UNFPA's global mandate and vision of a world where every pregnancy is wanted, every childbirth is safe and every young person's potential is fulfilled.
Details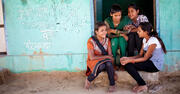 11 October 2017 - 11 October 2017
Global
The theme for this year's International Day of the Girl Child, on 11 October, "Girls' Progress = Goals' Progress: A Global Girl Data Movement", is a call for action for increased investment in collecting and analyzing girl-focused, girl-relevant and sex-disaggregated data.
UNFPA is a key stakeholder in the rights and well-being of women and girls globally, and a key contributor to the International Day of the Girl Child and beyond.
Details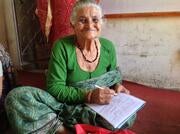 1 October 2017 - 1 October 2017
Global
The theme of the International Day of Older Persons 2017 is "Stepping into the Future: Tapping the Talents, Contributions and Participation of Older Persons in Society."
This year's day is about enabling and expanding the contributions of older people in their families, communities and societies at large. It focuses on the pathways that support full and effective participation in old age, in accordance with old persons' basic rights, needs and preferences.
Details
Pages